2019- in progress _ PRIVATE INSTITUTE
 Design for Weengushk Film Institute expansion
Manitoulin, Ontario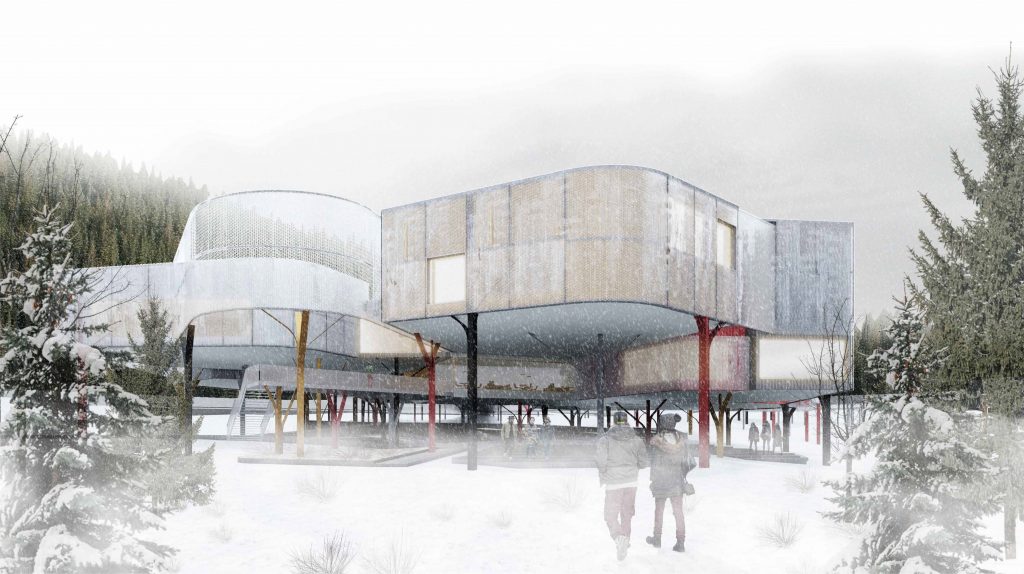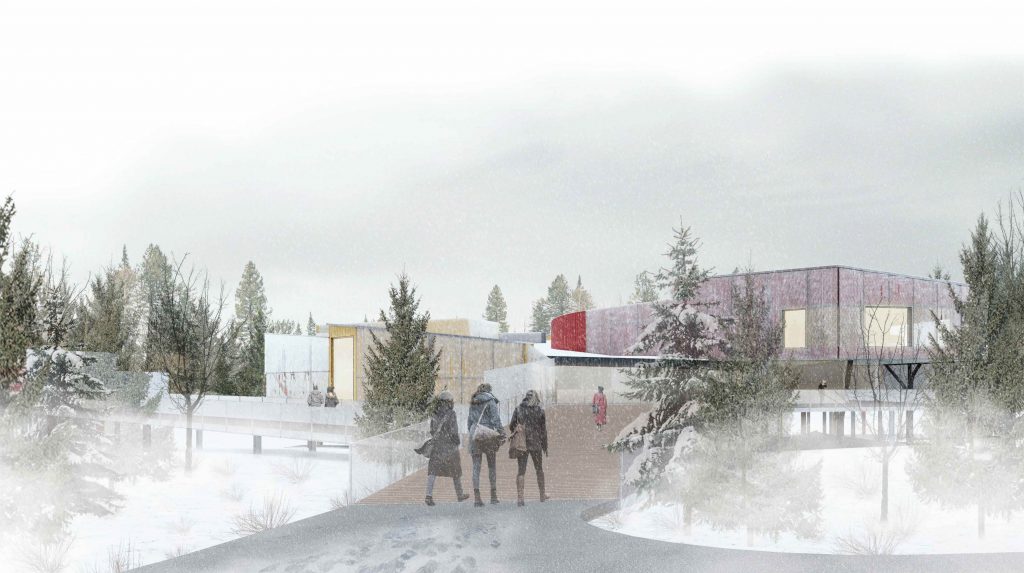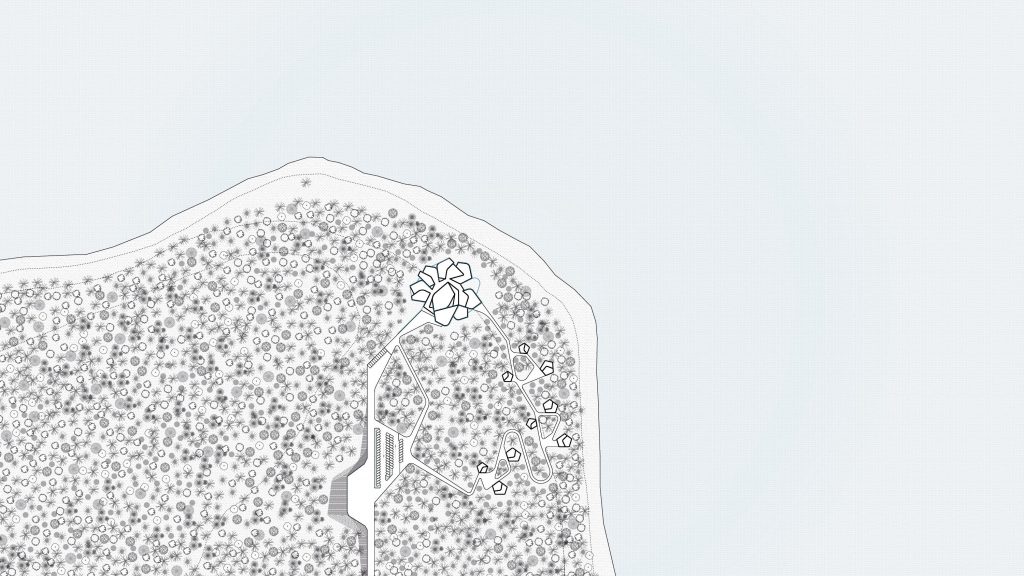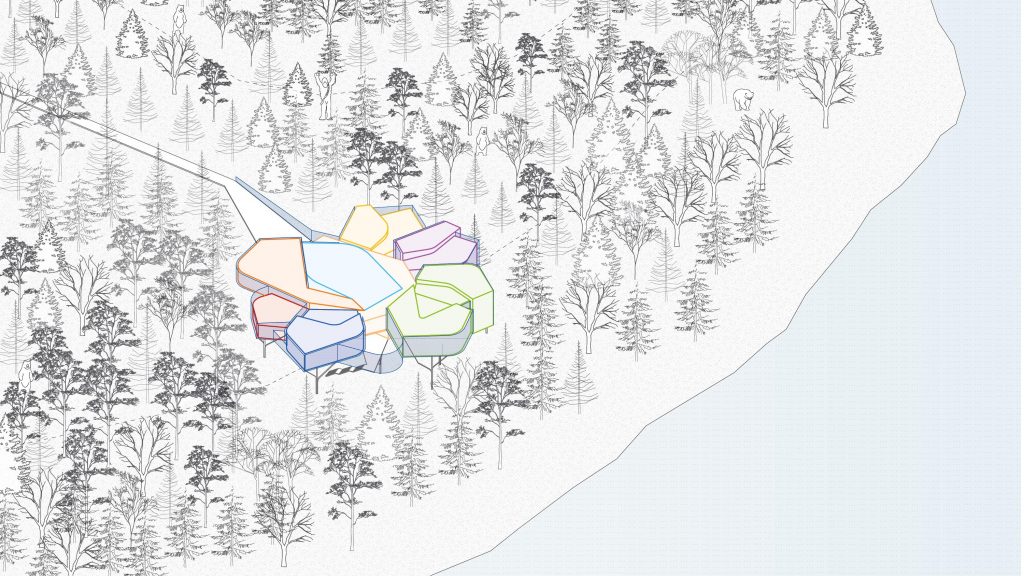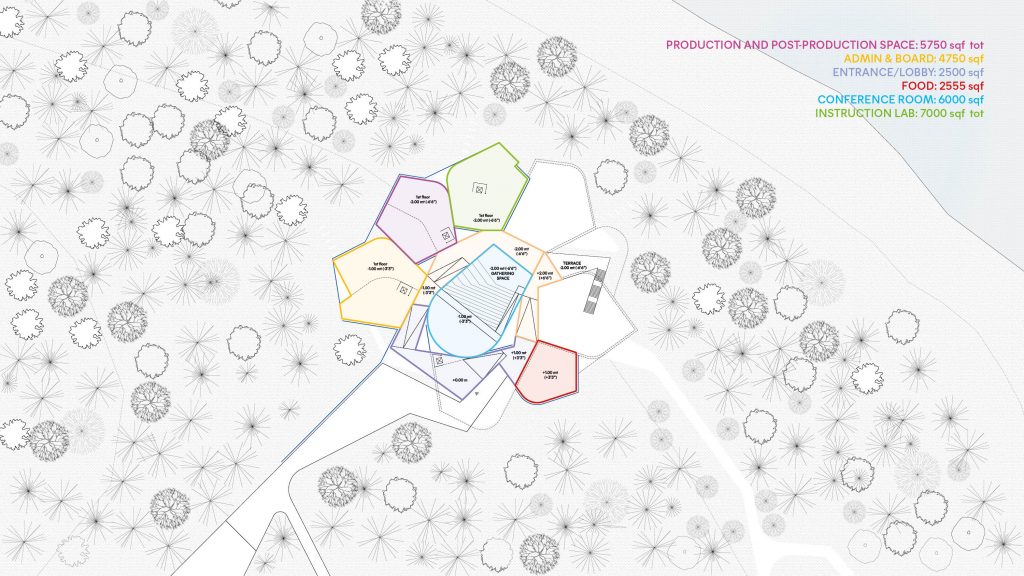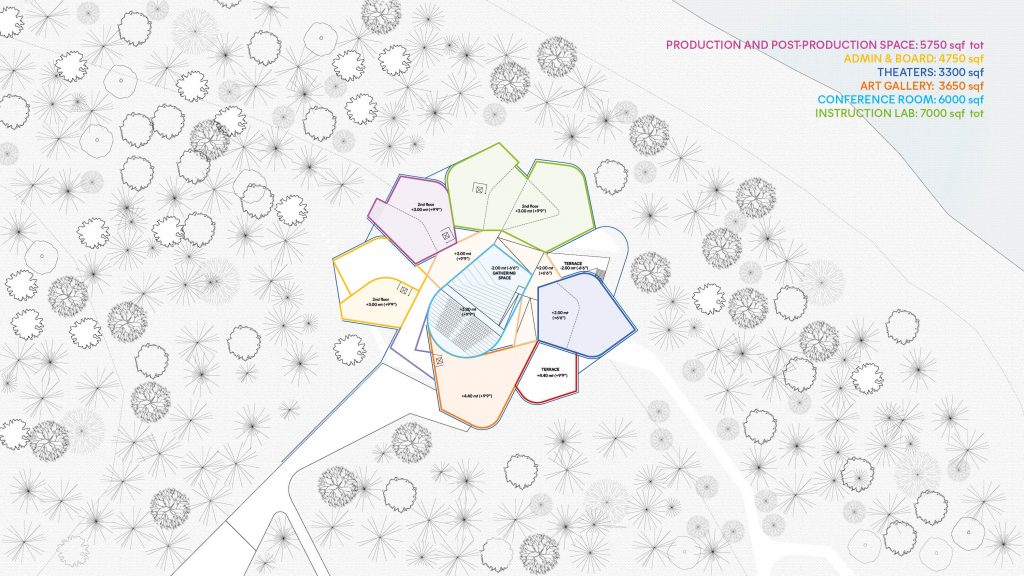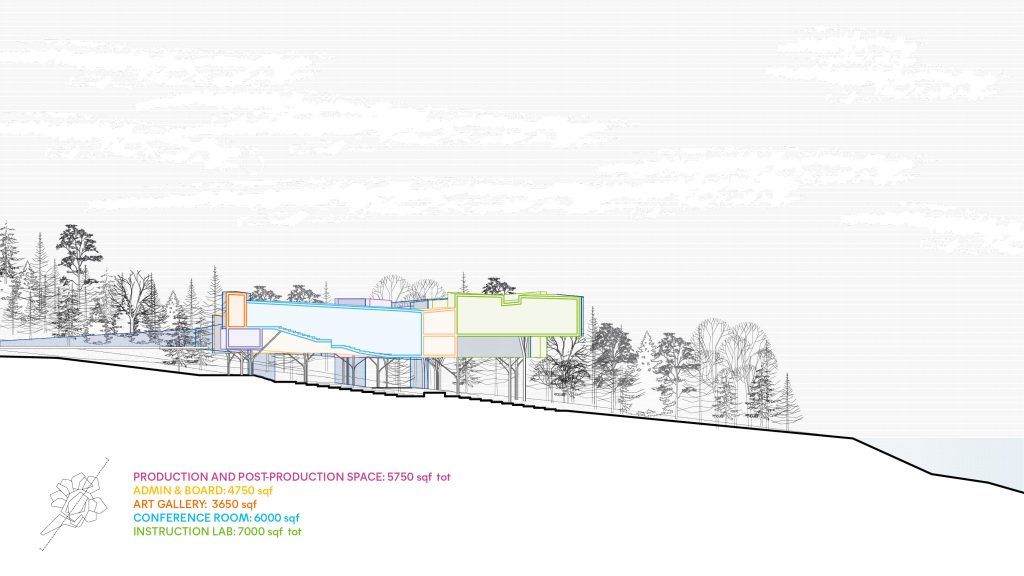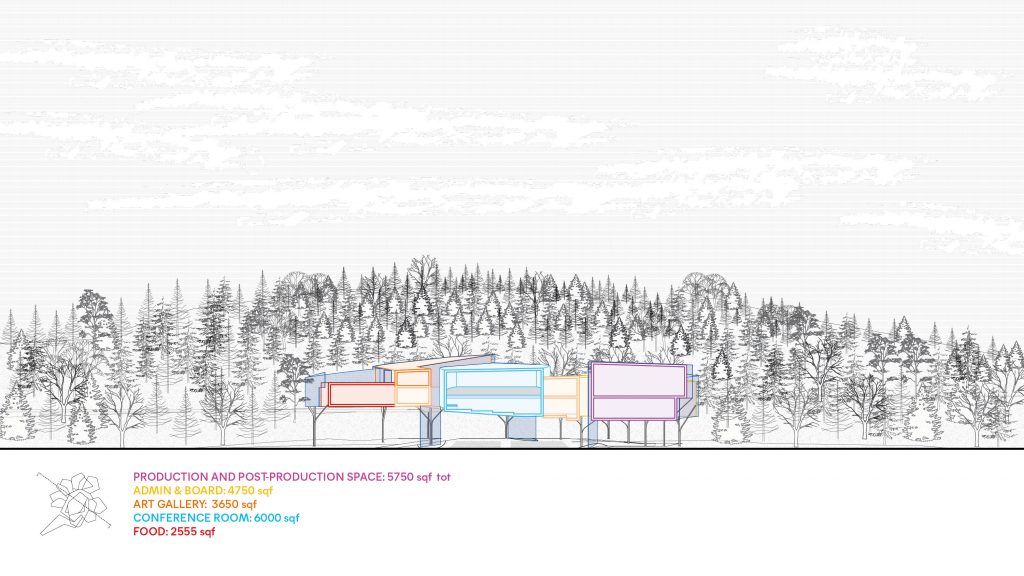 In the late nineteenth and early twentieth centuries, the federal government wanted Indigenous peoples to abandon their traditional beliefs and adopt western-based values and religions. Turtle Island refers to the continent of North America. The name comes from various Indigenous oral histories that tell stories of a turtle that holds the world on its back.
Indigenous way of life are built around the seven natural laws, or sacred teachings. Each teaching honours one of the basic virtues intrinsic to a full and healthy life. In this teaching the Turtle represents truth.
Turtle Island therefore speaks to various spiritual beliefs about creation and for some the turtle is a marker of identity, culture, autonomy and a deeply held respect for the environment.
The turtle represents the way of peace – whether it's external or internal. It is considered as the Peacemaker in Native American traditions. This animal is also often associated with the feminine principle or feminine energy, which foster peace and harmony with all things.
 The turtle hold the world on its back
Weengushk Film Institute (WFI) 
Weengushk Film Institute was founded in 2002 by acclaimed filmmaker, artist and activist, Dr. Shirley Cheechoo C.M. It is located in Canada on Manitoulin Island, the largest freshwater island in the world, surrounded by Lake Huron and Georgian Bay.
The institute is devoted to unlocking the creative potential and talents of at risk indigenous and diverse youth through the creative arts and land based training.Through an understanding of tradition, culture and identity, WFI envisions the collection, preservation and representation of new voices from marginalized communities. Through their development and recognition, WFI supports the important contribution of indigenous and diverse stories to the arts landscape of Turtle Island. 
Dr. Cheechoo met with architect Stefano Pujatti from ELASTICOFarm and with the WFI Board of Directors and local firm KFA Architects and Planners, they began imagining the creation of the perfect environment to support the institutes' goals for expansion.
A long process of exchange of experience and vision, culminated in the identification of the ideal building site, functional program and a shared design concept capable of embracing the visual tradition and the symbolic meaning of its forms.
The project is implemented with the cultural consultancy of Dr. Shirley Cheechoo C.M., Nano Debassige and Randy Trudeau and the business consultancy of MNP LLP.
Project design: ELASTICOFarm + KFA Architects and Planners
Team:  Stefano Pujatti, Valeria Brero, Daniele Almondo, Andrea Rosada, Morena Gagliardi, Fabio Cerina, Fabio Gazzola + Kregg Fordyce
Client: WEENGUSHK FILM INSTITUTE